Earth to Bowl
Coming Soon
Cricket Protein
Quinoa
Carrots
Apples
Blueberries
$15.99 – $29.99 — or from $13.59 – $25.49 / month
Cricket protein is not only a super protein, it is the future of sustainable proteins. Cricket protein is nutritionally superior to both meat and chicken and is a complete protein that provides all the essential amino acids and important vitamins and minerals that are necessary for a healthy balanced diet. Cricket protein is the perfect protein for your dog especially if they suffer from food related allergies and skin sensitivity.
WHY CRICKET PROTEIN?
---
Cricket protein is a complete protein that contains high-levels of all 10 essential amino acids, the crucial building blocks for complete pet nutrition. Cricket protein is nutritionally superior to both meat and chicken. Crickets are the future for sustainable proteins. Cricket protein is significantly less demanding on our environment as it uses less water, needs less land and generates fewer greenhouse gases than traditional animal-based proteins. The use of cricket-based protein in pet food as an "exciting opportunity", to serve your pets' nutritional needs whilst reducing our impact on the environment. Cricket protein is extremely well suited for our furry friends and remarkably beneficial for their health, for many reasons you might not know, such as its dense, rich and balanced nutritional value. Crickets provide more protein than chicken, beef or fish. Cricket protein also contains 4x more iron than spinach, nearly 10x more Vitamin B12 than beef, 6x more omegas than salmon and it even has more calcium than milk making it extremely nutritious and is an ideal clean protein alternative for your pet's diet. For pet parents who are looking for ways to reduce their dog's environmental paw print, cricket protein is a perfect option.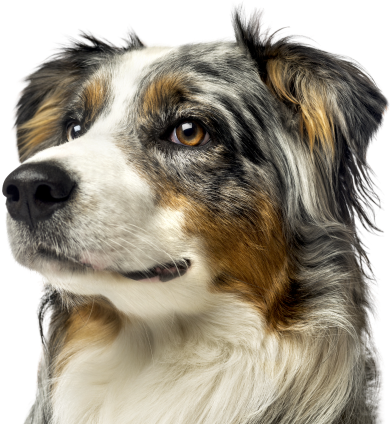 THIS FORMULA PROVIDES…
Alternative protein source
OTHER QUALITY INGREDIENTS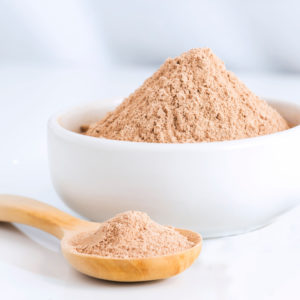 Cricket Protein
Cricket Protein is one of the most nutritious proteins available. It is a complete protein meaning it contains all the essential amino acids required for your dog's diet. Cricket protein contain almost 3 times more protein than either beef or chicken.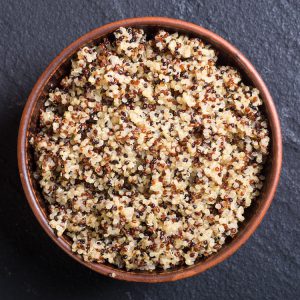 Quinoa
A nutritious complex carbohydrate source, rich in protein, fiber, B vitamins and minerals.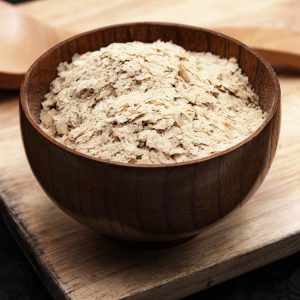 Brewer's Yeast
It is important to understand that brewer's yeast is completely different from regular yeast which dogs are sometimes allergic to. Brewer's Yeast is a high-quality source of protein, essential amino acids, B vitamins and antioxidants that offer many benefits for your pets.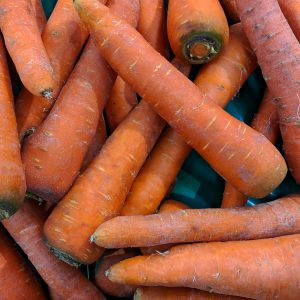 Carrots
Carrots are rich in Vitamin A, providing a host of nutritional benefits to your dog. Carrots are loaded with beta-carotene, an antioxidant that promotes eye health.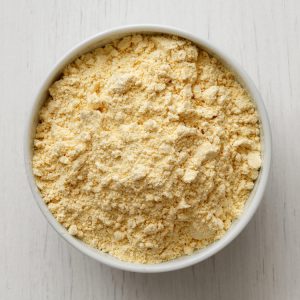 Pea Protein
Contains many amino acids necessary for healthy body function. It is a great source of iron and lysine, which may help support muscle growth and a healthy immune system.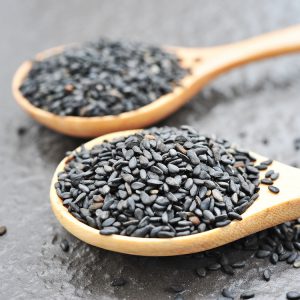 Chia Seeds
Rich in antioxidants, a source of fiber, iron, calcium, and omega-3 fatty acids to support healthy skin and coat.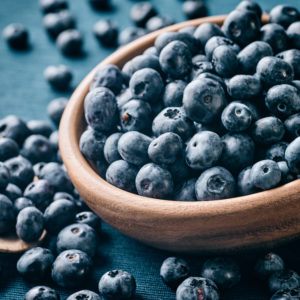 Blueberries
They contain antioxidants, fiber and vitamins C and K. These nutrients support the immune system and contribute to overall health. Adding blueberries to your dog's diet is a great way to help keep him happy and healthy.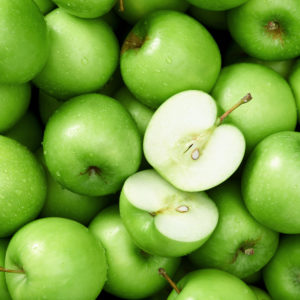 Apples
Packs a nutritional punch, complete with dietary fiber, vitamins A and C, and antioxidants. Fiber found in apples can contribute to a dog's overall gastrointestinal health, while vitamin C is believed to help with degenerative conditions, like joint disease.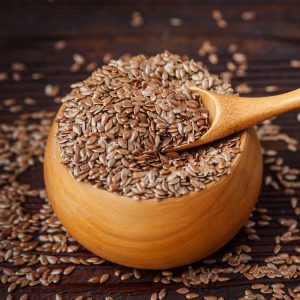 Flax Seed
Filled with omega-3 & 6 fatty acids, to help keep your dog's coat shiny and their skin healthy. Also contains alpha-linolenic acid, know for it's anti-inflammatory properties – which can give your dog's immune system a boost
COMPLETE INGREDIENTS LIST
---
Cricket Protein, Quinoa, Brewers Yeast, Pea Protein, Oats, Potato Protein, Sunflower Oil, Dicalcium Phosphate, Flax Seeds, Apples, Blueberries, Carrots, Chia Seeds, Sun Cured Dried Grass, Natural Flavors, Duck Fat, Calcium Carbonate, Sodium Chloride, Potassium Chloride, Methionine, Chicory, Choline Chloride, Taurine, Minerals: (Calcium Chloride, Magnesium Sulfate, Iron, Amino Acid Chelate, Copper Sulfate, Manganese Sulfate, Zinc Sulfate, Iodine Sulfate, Selenium Sulfate), Calcium Propionate, Mixed Tocopherols (to preserve freshness), Calcium Propionate, Natural Mixed Tocopherols, Vitamins: (Vitamin A Supplement, Vitamin D Supplement, Vitamin E Supplement, Thiamine, Riboflavin (Vitamin B2), Calcium Pantothenate (Vitamin B5), Niacin (Vitamin B3), Pyridoxine Hydrochloride (Vitamin B6), Folic Acid (Vitamin B9), Biotin and Vitamin B12 Supplement), Rosemary Extract.
GUARANTEED ANALYSIS
---
| | |
| --- | --- |
| Crude Protein (Min.) | 30.0% |
| Crude Fat (Min.) | 13.0% |
| Crude Fiber (Max) | 4.2% |
| Moisture (Max) | 8.5% |
| Calcium (Min.) | 1.5% |
| Phosphorus (Min.) | 1.2% |
| Omega-3 Fatty Acids (Min.) * | 1.0% |
| Omega-6 Fatty Acids (Min.) * | 7.2% |
*Not recognized as an essential nutrient by the AAFCO Dog Food Nutrient Profiles